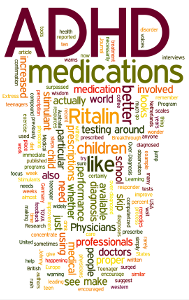 Research published in the British Medical Journal warns that the treatment for ADHD has surged in recent years, leading us to wonder if the rush to diagnose and prescribe medications for ADHD has surpassed our wisdom as health care professionals. We are at the place now where voices from the USA to Europe are warning that many children are being diagnosed with ADHD, and are prescribed medications for the disorder without need.
For example, see our article on the Over-Diagnosis of ADHD in Germany. It reported that ADHD was over-diagnosed because medical doctors don't necessarily go through the process of interviews, testing, rating scales, and more - but sometimes just skip to "I know what ADHD looks like, and it looks just like Johnny." But doctors and other medical professionals simply cannot skip the steps involved in making proper diagnoses. These are children involved here. But to compound the problem, stimulant medications like Ritalin can improve the school performance of most people, whether they need it or not. Improvement in performance at school is not confirmation of an ADHD diagnosis. Stimulants help almost anyone focus better, concentrate better, remember things better. That's why people drink so much coffee around the world.
We have written previously about the jump in prescription medications for children and teenagers here in the United States. And the same thing is happening around the western world. In Australia, prescriptions for ADHD medications increased by 72 percent in the past decade, while in Britain and the Netherlands prescriptions increased by nearly 100%.
Physicians are encouraged to make a proper diagnosis, using all of the available resources. The authors also encourage physicians to wait 10 weeks before prescribing stimulant medications like Ritalin to make sure that the child or teenager actually needs medication. We'd also suggest that using computerized testing with the TOVA, or similar tests, would give physicians immediate feedback on whether or not a particular child or teen with ADHD will actually be a responder to any particular medication for ADHD. But these tools are rarely used.
During that ten week observation time, families could certainly try other remedies such as an ADHD diet, or Attend and Extress, or exercise programs such as the Learning Breakthrough Program to see if they work or not. These are widely available.
This book section: ADHD Medications
Douglas Cowan, Psy.D., MFT is a licensed Marriage and Family Therapist in Tehachapi, CA who has been a counselor to children, teens, and adults helping them to overcome ADHD, find relief for depression or anxiety, and solve other problems in life since 1989. He served on the medical advisory board to the company that makes Attend and Extress from 1997 through 2011, and he is the Editor of the ADHD Information Library online resource at http://newideas.net/. His weekly ADHD Newsletter goes out to 9,500 families. Visit his website at http://DouglasCowan.me for more information on achieving greater health, personal growth, Christ-centered spirituality, stress management, parenting skills, ADHD, working out the stresses of being a care-giver to elderly parents and also being a parent to teenagers, or finding greater meaning in retirement years, Dr. Cowan can be a valuable resource to you.
Christian Counselor counseling Tehachapi for ADHD, depression, anxiety, and more.


Douglas Cowan, Psy.D., MFT
27400 Oakflat Dr.
Tehachapi, CA 93561
(661) 972-5953